Stem activities in the library at Central Middle School! Explore with circuits, learn about our new 3-D printer or spend some time building with Legos!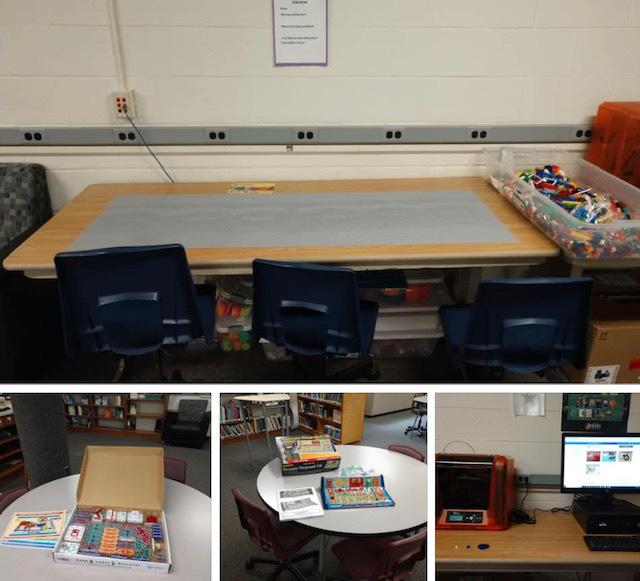 Come in from the rain! CMS library will be open to students every Wednesday in July from 9am-2pm. Join Mrs. Call for crafts, STEM activities or reading. Please stop by for some fun activities!
It was a great day for a graduation! Congratulations Central High School Class of 2022!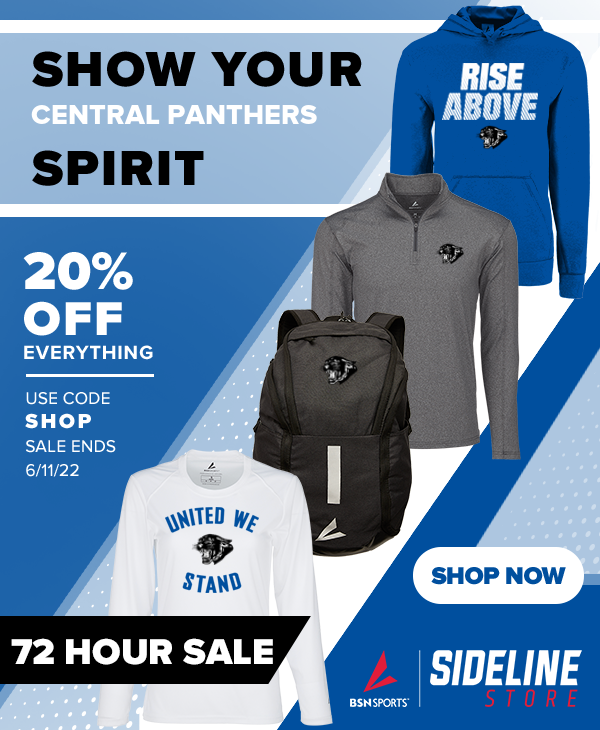 Announcements 6/7/2022 –If you did not pre-order a yearbook you can still purchase one. They are available in the office for $20. – Please return any books that you have out, or pay for any lost books. –There is no gaming club or academic assistance this week. –There is no activity bus today or tomorrow. –8th grade girls interested in soccer, please stop at the office for a summer schedule. –8th graders playing fall sports-make sure you get your physical paperwork to your parents and get your appointment over the summer before August 16th. –Our 6th and 7th grade awards assembly will be held today, June 7th at 12:45 in the CMS gym, parents and guests are welcome. –Our Grade 8 Promotion will be held tomorrow, June 8th at 12:45 in the CMS gum, parents and guests are welcome.
The Class of 2022 had their walk through the elementary school today. The elementary students were so excited to see them in their caps and gowns! Congratulations Class of 2022!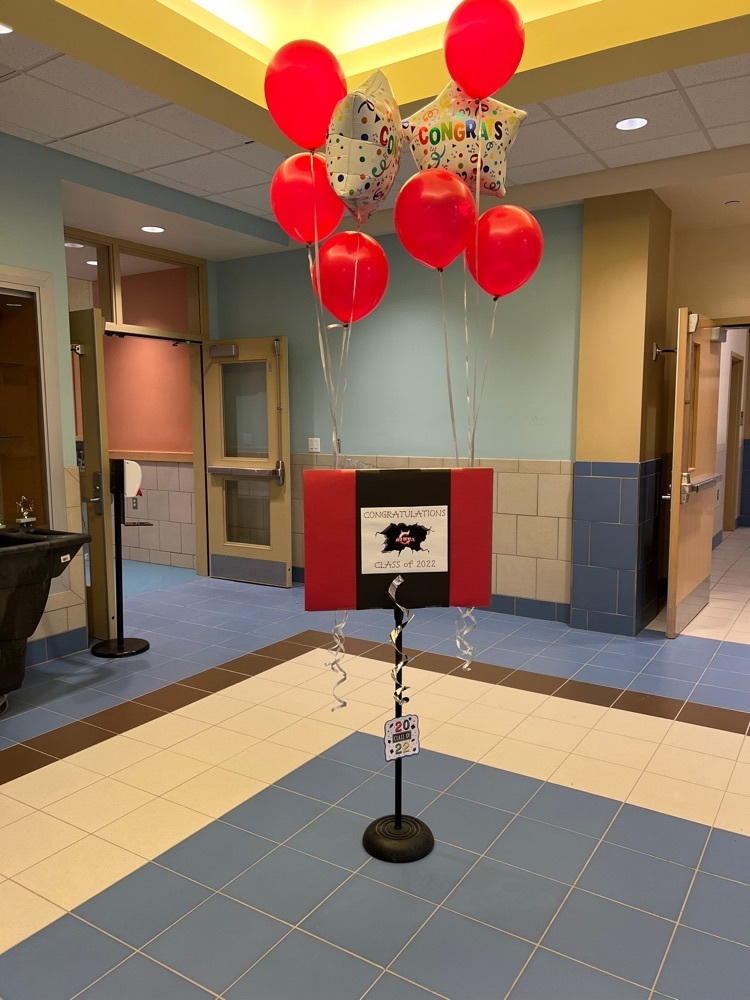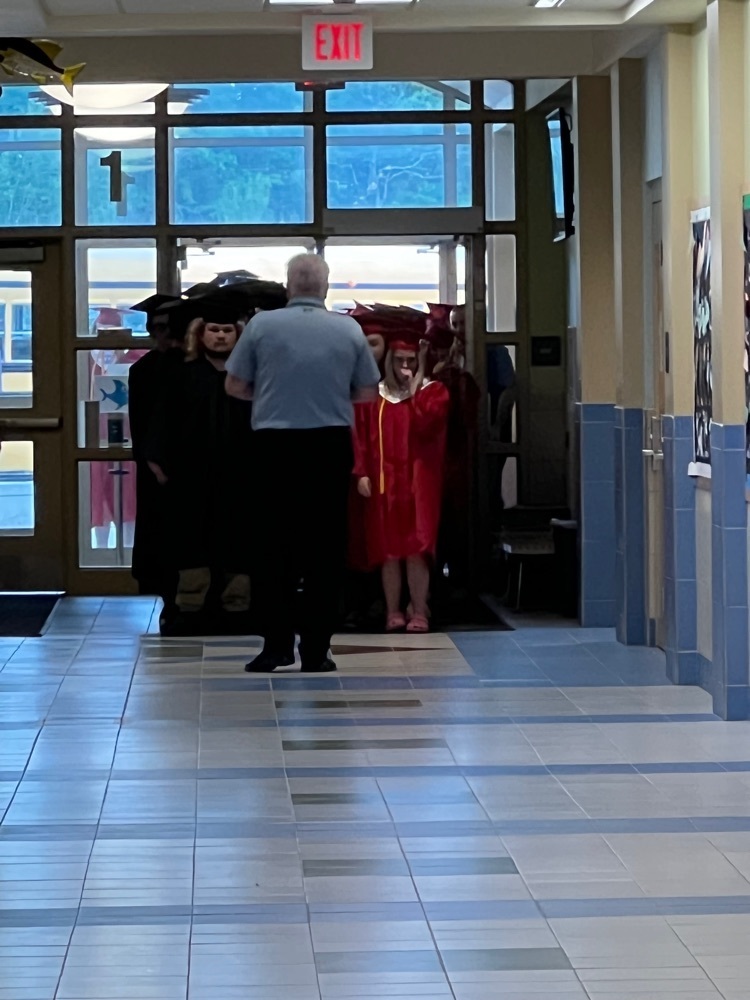 **End of year dates** Our last school dance is this Friday, the 3rd from 6-8. Any student with 3 or more referrals, or has had a suspension since the last school dance, is not able to attend. This dance is NOT a semi-formal, dressing up is NOT required to attend. 6th and 7th grade awards assembly will be held Tuesday, June 7th at 12:45 in the CMS gym, parents and guests are welcome. Grade 8 Promotion will be held Wednesday, June 8th at 12:45 in the CMS gym, parents and guests are welcome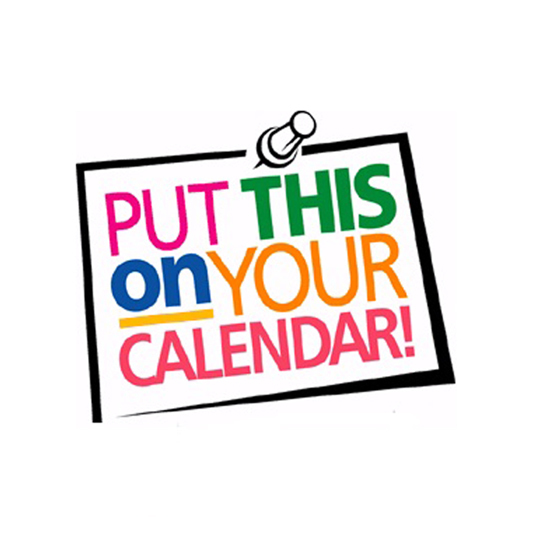 CMS band at the RSU 64 concert for grades 5-12. Great job to all band, chorus, and strings musicians.
Students in 7th and 8th grade participated in the statewide virtual technology conference in Thursday, May 26. Students signed up for sessions ahead of time and our teachers facilitated live and virtual activities. It was a great opportunity for our students. A huge shout out and thanks to Tami Call for organizing everything and troubleshooting issues to keep the day running smoothly.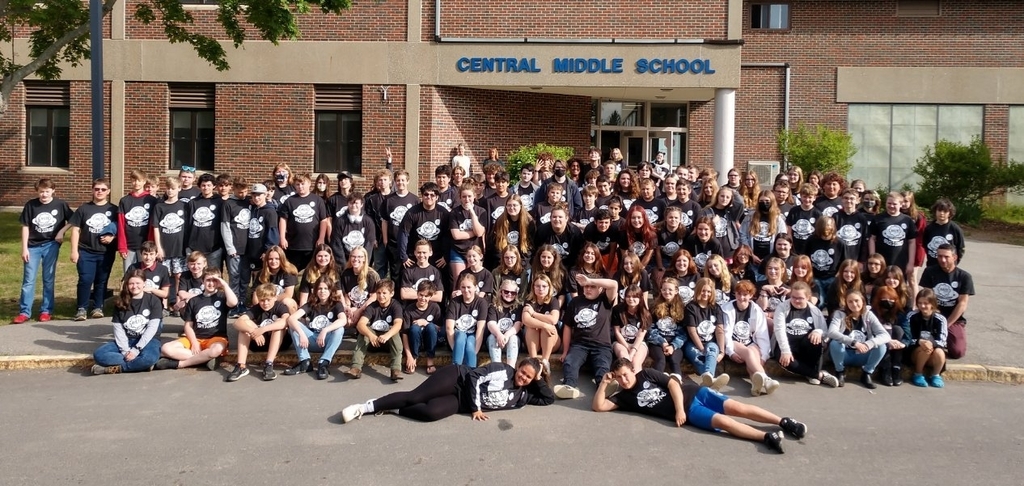 - B Games for today have been cancelled. - B Baseball will have practice from 2:45- 4:30. - Darlings Ice Cream Truck will still be here at today CMS, parked behind CMS from 3:15 to 5:15.
See you Thursday!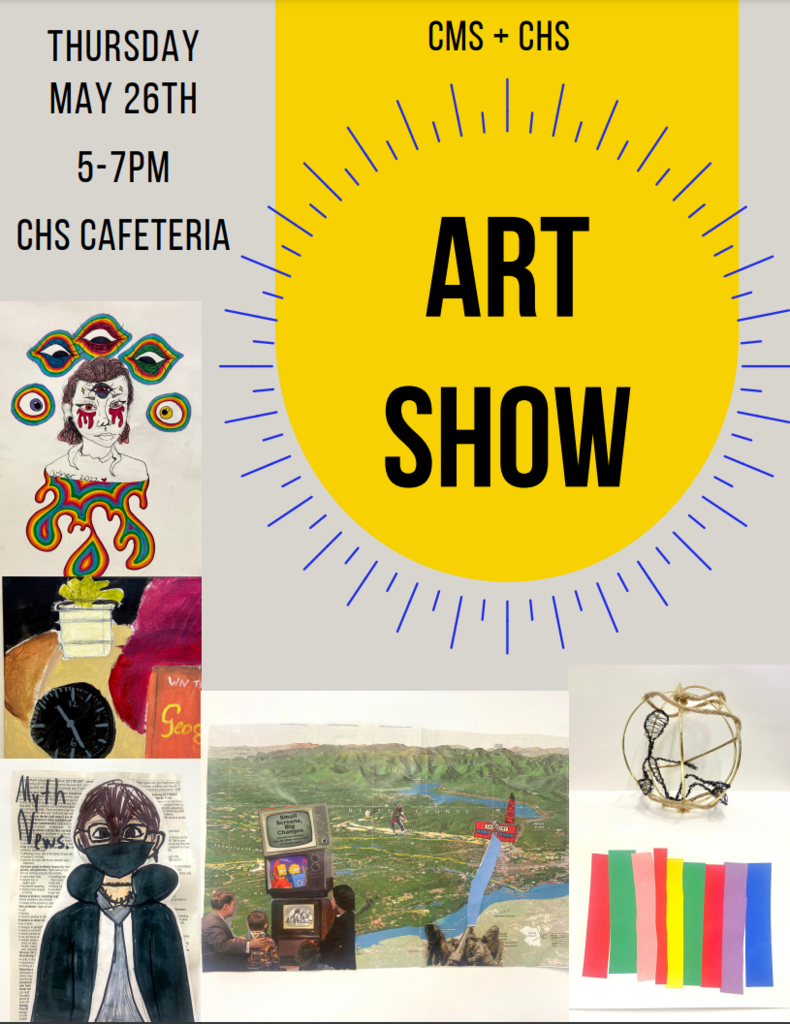 RSU 64 Board Members toured UTC this morning. Our students are so fortunate to have access to the amazing career and technical programs available at United Technologies Center.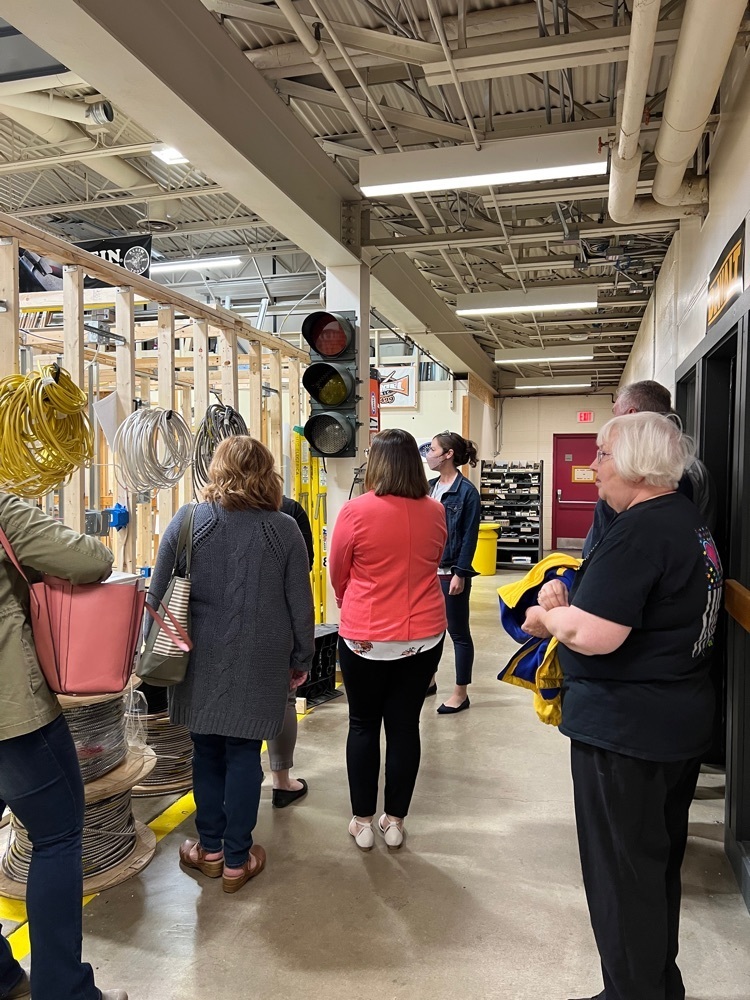 COVID Home Test Kits, please call the CMS office with any questions!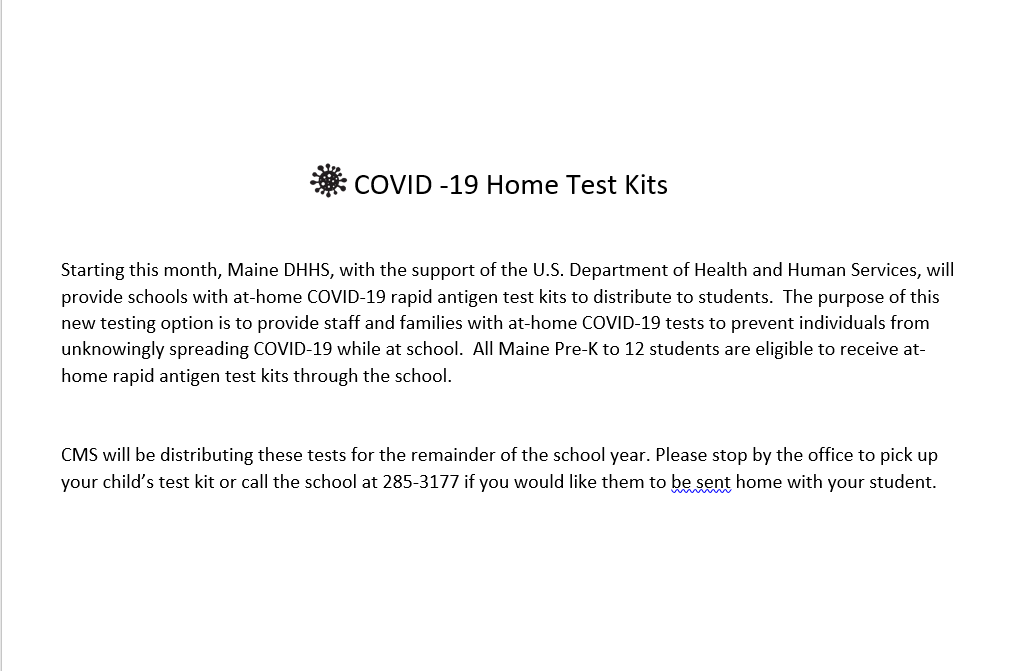 Did you know it's Teacher Appreciation Week? Although yesterday was the official day, we celebrate our amazing teachers all week long! Please join me in thanking our teachers for all they do for the students in RSU 64!

Announcements 4/28/2022 – Today's games vs Warsaw have been canceled, a makeup date will be announced soon. –Track will practice from 245-430 – There is no B baseball or B softball practice today. – AV club will meet after school. – One act play rehearsals will be held today after school. – Academic assistance will be held after school today, sign ups are at the office window.
Happy Administrative Professionals Day! Thank you to all of our Administrative Professionals that keep our offices running so smoothly. Your work in support of our students is so appreciated!!

After school activities at CMS today, March 24th have been canceled.
There is no Activity/Late Bus today, Thursday, March 24.
A reminder there is no school for students in RSU 64 on Friday, March 18. Enjoy the long weekend!